New Zealand's Oldest Rugby Football Club
Founded in 1868. Rugby began in 1870 with the first game ever played between Nelson and Nelson College at the Botanical Reserve in Nelson City.
We are extremely proud of our history and heritage and are committed to promoting the development of rugby for all people throughout the Nelson and Tasman region of New Zealand and beyond.The aim of the website is to update club activities and provide a historical digital repository for future generations of the club to access.
Covid-19 Management
The club has adopted the MOH guidelines and will be following all advice issued by the MOH / NZ Government.
Game Day
Saturday 19th June
Div 1
3pm, Greenmeadows: Nelson vs Stoke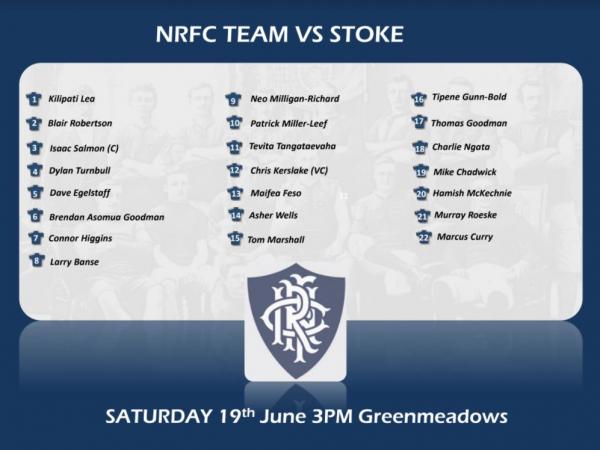 Div 2
1:15pm, Greenmeadows: Nelson vs Stoke
Junior Rugby
The U13 are playing Marist on T Park - kick off 12 noon. Most of the other junior teams are playing at Neale Park, the U10 Whites are away to Taperwera, the U8s are in Motueka and the U7s are playing in Brightwater.
For all the fixtures see the Tasman Rugby Union site:
Game Report
Saturday 12th June
Div 1 Nelson 19 vs 81 Kahurangi
The newly crowned Nelson Bays Cub Champions Kahurangi, put us to the sword in an effort that still could have resulted in a bonus point for us by converting a few more opportunities. A poor start due to a disrupted pre-match affecting availability and ultimately our game preparation, was taken advantage of by a disciplined Kahurangi side. It took 19 point head start to kick us into action and throughout the proceeding 60 minutes we managed 3 well taken tries with a fourth eventually evading us.
Obvious to all was a standout performance by Connor Higgins who again the 3 points ably supported by Blair with 2 points and staunch resistance provided by Pita with 1 point. We head to Stoke this weekend with both teams motivated to win and finish the round robin on a high. As well as competition points that will decide final placings, the Ramsey and Cowman Trophies are on the line. With the seasons results not reflecting the hard work of a few key men the opportunity to finish with some silverware is exciting for the squad this week.
Also we get to celebrate another centurion to the club with Dylan Turnbull joining the realm of great clubmen by earning his 100th cap this week and gets to run out alongside his hardworking brothers who will once again roll up their sleeves and go to work. Again thanks to our loyal supporters and hope to see you all at Greenmeadows this week.
Gary Stevens, Div 1 coach
Videos
Check out our latest video - an interview with Tom Sharland
Tom played for NRFC for 20 years - incurring the wrath of the Nelson College Headmaster for choosing to play for the club over the school. Tom has been an active sports person all his life (rugby, basketball & running to name a few) and now, at the age of 85 is still a keen biker. Tom talks to Barbara about his rugby career and his other sporting achievements.
In celebration of the club's 150th anniversary Barbara Hodgson has been interviewing some of the club identities to capture their memories and create a living history of the club. You can watch all the interviews on our channel.
Interested in being a member?
Senior Players
Senior Club Captain
James Fairbrass - 021 132 2049
Coaches
Div 1: Gary Stevens - 021 222 8410
Div 2: Daniel McDonald - 027 859 7091
Junior Players
Junior Club Captain
Quentin Harwood - 027 302 3508
Non-playing membership
See our Membership page for more information.
Contact us
---